Dear friends all around the world,
The following is a brief report with video and photos of our protest action against  the Tokyo Olympic Games held on July 23.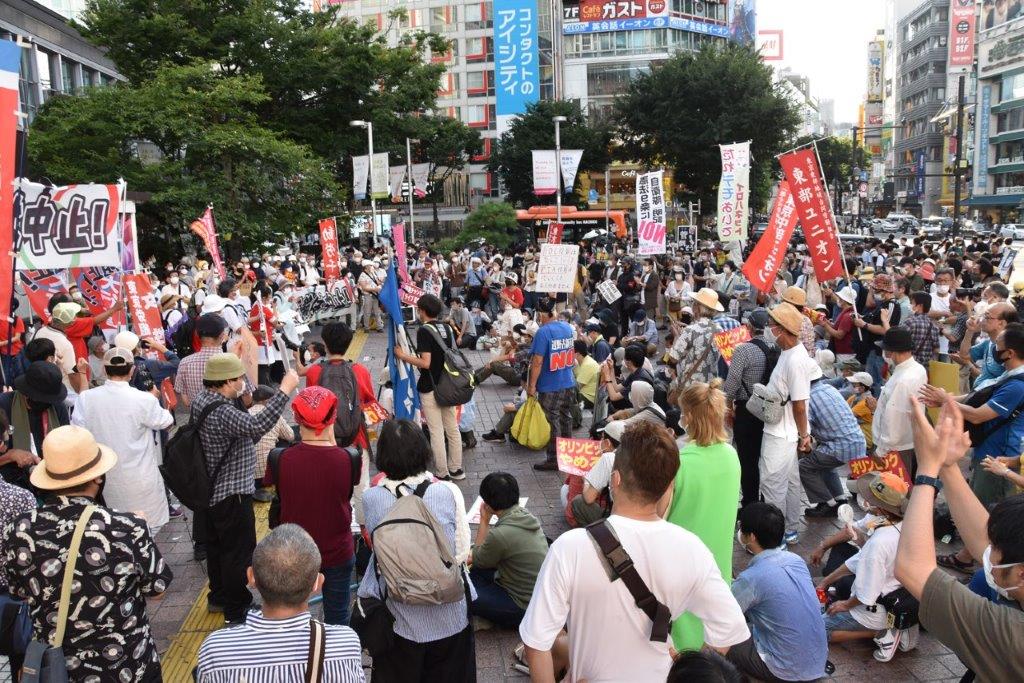 In a state of emergency because of the raging Covid-19 pandemic, the Suga Administration together with IOC have decided to force the opening of the Tokyo Olympic Games on July 23 against the opposing 70~80% of Japanese people.
A powerful protest action was organized in Tokyo sponsored by militant labor unions, Doro-Chiba, Kan-Nama, Minato-Godo and National Coordinating Center of Labor Unions, with the participation of several hundreds of workers, students and citizens, including medical workers, people from Fukushima, Hiroshima and Okinawa, determined to stop the opening ceremony.
After a rally in the afternoon in a park in the vicinity of Tokyo's downtown Shibuya, participants rushed into a street demonstration, chanting slogans such as "Cancel Olympics immediately!" and repelling the police obstructions.
And in the square in front of the Shibuya railway station, one of the most popular meeting points in Tokyo, an open rally was held to call on passers-by to join the protest action.
With the opening time coming closer, the protesters moved to the Olympic Stadium, which was heavily guarded by the police, and raised huge voices to be heard inside the Stadium just in the midst of the opening ceremony: "Suga and Bach, Stop the ceremony immediately!", "The lives of workers matter!", "No Olympics amid pandemic!" and etc. The opening speech of the emperor as well as the national anthem "Emperor, for ever" were sharply hit by these repeated chants.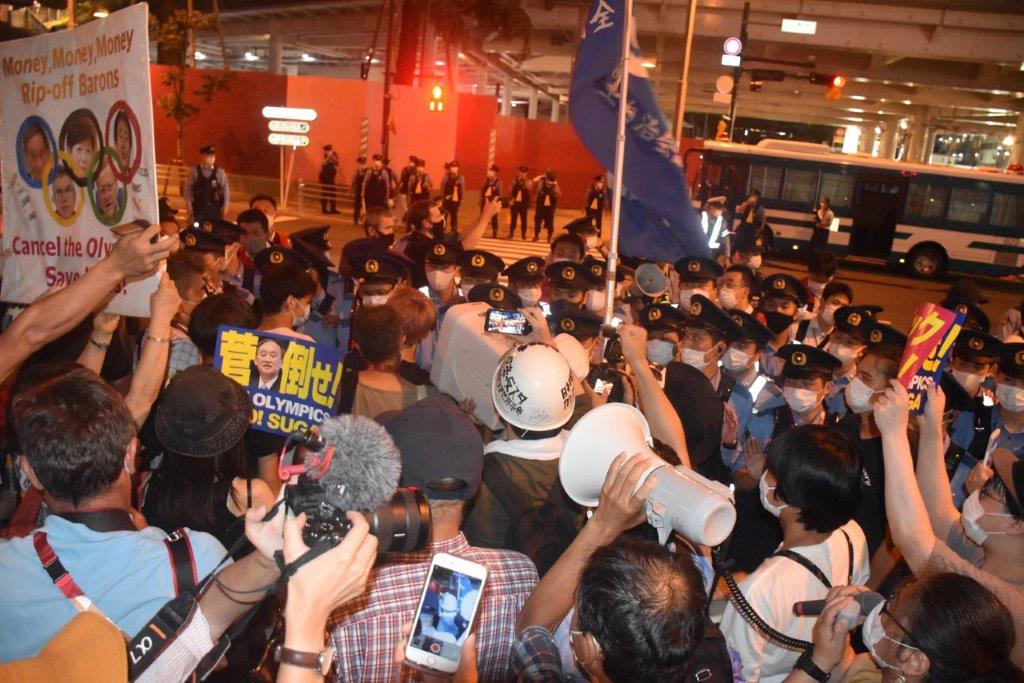 Police brutally attacked the demonstrators with the students of ZENGAKUREN at the forefront and quite unlawfully arrested one of them. However confrontation in front of the stadium continued for almost three hours till the end of the ritual ceremony.
Though 132 Covid-19 infection cases are reported to have been found among the Olympic participants, including several athletes, the games started without audiences.
https://youtu.be/MNke0VfD0NM (Main Rally and Demonstration)
In solidarity,
International Labor Solidarity Committee of Doro-Chiba